Matcha Latte Recipe (Hot or Cold)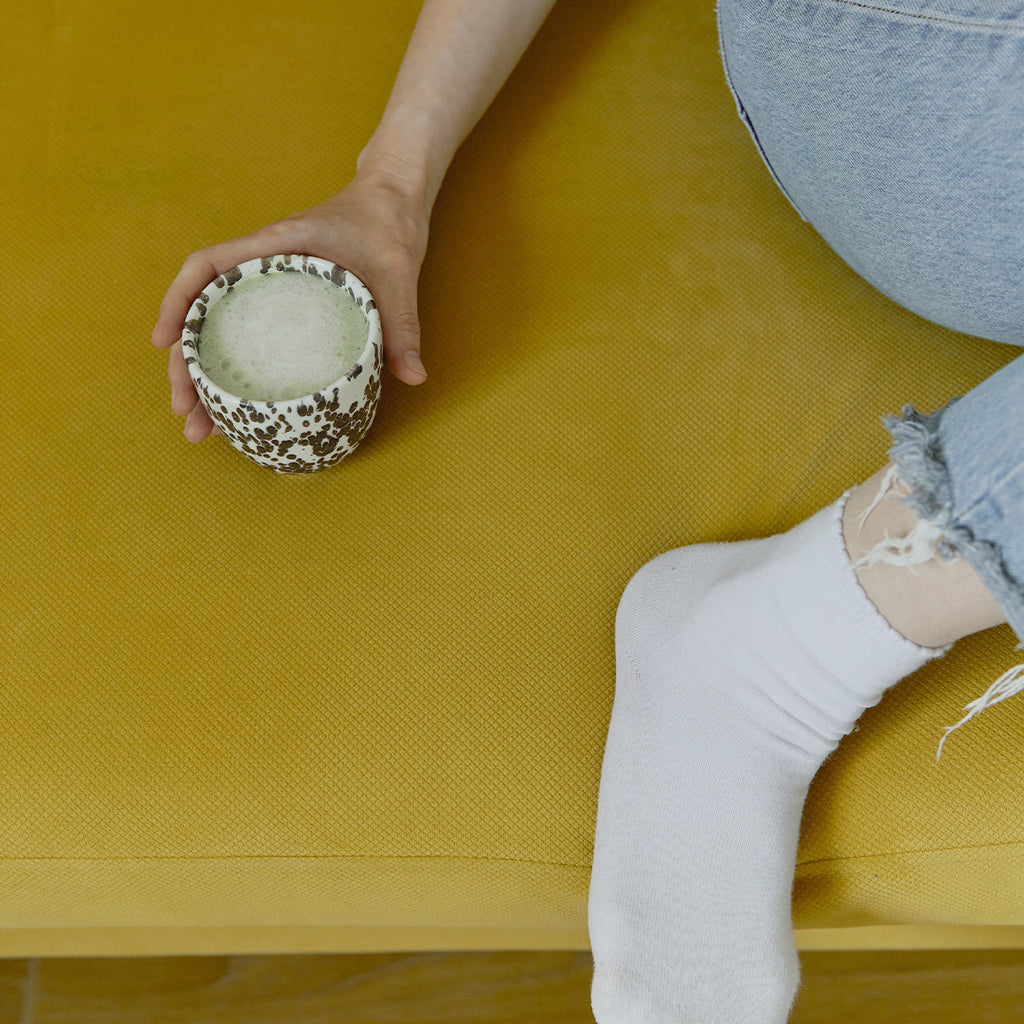 Matcha is a powdered green tea made by grinding high quality tea leaves. Although the process of making and consuming powdered green tea was originally invented in China a long time ago, it was in Japan that the process was converted into a fine art. Even now Japanese matchas are considered the finest and the Ceremonial grade of Matcha (Matcha Gold) is used in prestigious tea ceremonies.
The use of matcha has skyrocketed in popularity lately due to its unique taste and myriad health benefits, with matcha shots, lattes, teas, and even desserts appearing everywhere from health stores to coffee shops. Therefore, we have an amazing recipe for a Matcha Latte you can have hot or cold!
Matcha contains the nutrients from the entire tea leaf, which results in a greater amount of caffeine and antioxidants than typically found in other green tea. Studies of matcha have shown its components have a variety of benefits, showing that it can help protect the liver, promote heart health, and even aid in weight loss.
So, what are you waiting for, here is a simple recipe to create a beautiful Matcha Latte. You can either use either our Matcha silver or our Organic Matcha for this.
Ingredients
1 tsp matcha green tea powder
Sweetener to taste
3 tbsp warm water
250ml cold milk or 300ml hot milk (For vegans, use a barista version of you favorite plant milk)
How To Prepare
Spoon the Matcha and the sweetener(if using) into a mug or cup.
Add the warm water and mix with a spoon until it is a smooth dark green paste to ensure no lumps form.
Warm the milk in a small saucepan and pour into the mug until nearly full. Use cold milk for an iced latte.  
Use a whisk to mix the paste and milk together until frothy and smooth.  
If you so wish, you can add a few sprinkles of matcha green tea powder on the top for decoration. Or add lots of ice for an extra cold iced latte.