Non-alcoholic tea infused cocktails for Dry January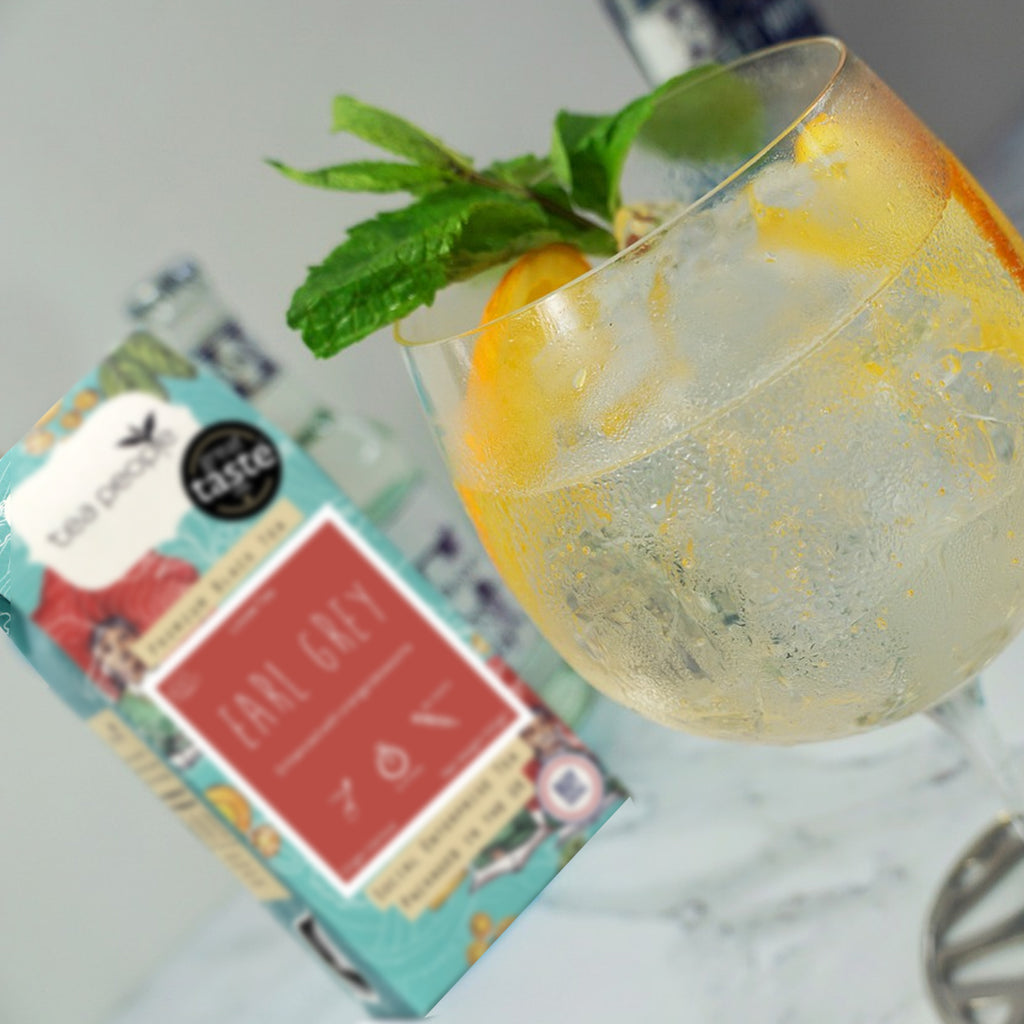 Have you been taking part in Dry January this year? If so, we have some delicious non-alcoholic cocktails for you to try, just because a cocktail is alcohol-free doesn't mean it can't be fun and delicious.
These tasty alcohol-free mocktails bring all of the fun without the booze; they also have the added health benefits of being infused with one of our yummy teas! So, let's get mixing...
Earl Grey Tea and Tonic 
WHAT YOU NEED
7g Tea People Earl Grey
200ml mineral water
400ml Fever Tree Indian Tonic (2 small bottles)
Ice
Lemon
METHOD
Begin by brewing the tea in water before leaving to cool.
Fill the glass with ice and pour the tonic to just under half way.
Add the tea.
Garnish with a lemon twist.
Enjoy!
Ceylon Green Mojito
WHAT YOU NEED
1lt plain water
2 tablespoons Tea People Gunpowder Green 
Lime juice
Fresh mint leaves and lime to garnish
Agave nectar or any other sweetener to taste
METHOD
Combine the tea and the cold water in a large pitcher.
Cover and let it steep for at least 8 hours.
Strain the tea.
Serve over ice with fresh mint and lime juice to taste.
For those with a slight sweet tooth, add agave nectar/sweetener to taste.
Enjoy the refreshing taste of this amazing alcohol-free drink.
Non-alcoholic Long Island Ice Tea 
WHAT YOU NEED
12 teaspoons of our Tea People Everyday English Breakfast loose leaf tea
60 ml apple cider vinegar
600 ml ginger beer
Ice
1 lemon, juiced, plus 1 lemon, sliced
Sprigs of fresh mint
METHOD
Put the tea into the infuser and half fill the jug with boiling water.
Infuse for 4 minutes then remove the infuser and leave to cool for 1 hour.
Add apple cider vinegar, ginger beer and lemon juice to cooled tea.
Top with ice.
Stir.
Decorate with lemon slices and fresh mint.