Tea People - The Film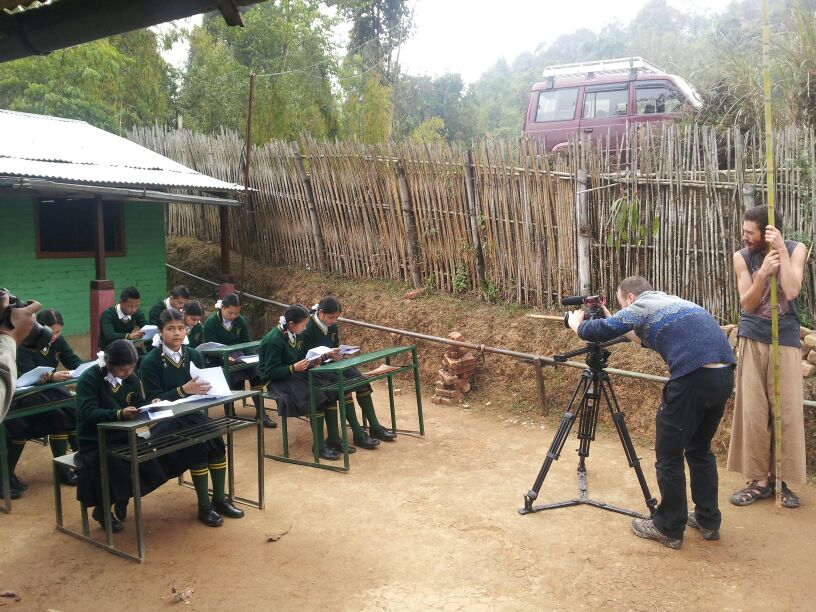 Tea People, the company was started to address the issue of educational development in the beautiful tea growing region of Darjeeling. As we began working with the schools there and started to speak with the teachers, the students and also some of their family members, we realized that these children, most of whom were in one way or another connected to the tea gardens nearby, had stories that needed to be told.
We also realized that a lot has already been documented and told about the history and journey of tea and also about some of the tea planters who own or manage the immensely valuable estates. However, not much is known about the tea garden workers who so meticulously pluck the two leaves and the bud that go into our cups creating that golden liquor which we all cherish so much. Their stories are not just stories of their daily struggles, but also of hopes, dreams and aspirations. We felt that telling their stories to the world will not just help generate more support for their cause but also help tea lovers from all over the world establish a direct connection with these real tea people.
We hence approached a group of highly talented and community minded film-makers with an idea of tracing the lives of the tea workers through some of the children we were supporting and also shared some of their stories with them. The film-makers immediately offered to make the film on a pro-bono basis. Tea People - The Film was born.
We now have a team that is shooting the film in Darjeeling led by our very own Tea People co-founder, Vishaka Agarwal. The filming in Darjeeling is expected to complete by the end of March after which the team will be back in the UK to do some filming here too. Post production work will begin soon after and we hope that the film will be ready by June 2014.
However, in order to take this project to completion we need some funds to pay for the film crew's travel to Darjeeling (they have all put in their own money for the time being) and also for some post production work and screenings, etc. We have hence launched a crowd-funding campaign on Indiegogo and are looking to raise £6000. The film-makers have created an amazing promotional video for the film. To get a sneak-peak into the film-making skills of the team and to know more about the film-makers and the film, watch the promo-video and browse through our crowd-funding page by clicking here. Please also feel free to contribute and share the page to help us spread the word. You can contribute any amount and there are some very attractive rewards for those contributing £10 or more.
- Neeraj Agarwal, Co-Founder and CEO