Back to School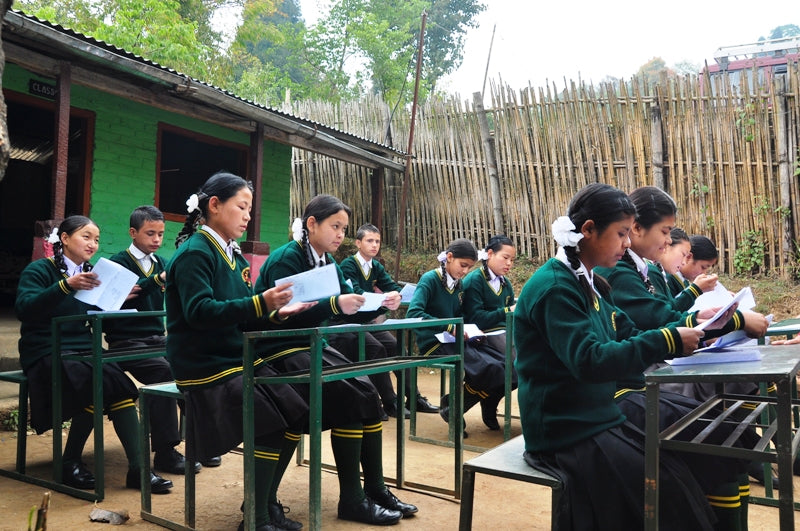 School supported by Tea People
As the days shorten, the weather cools, and the summer starts to wind down, there's just one thing on most children in Britain's minds: back to school. This annual ritual of pencil-purchasing, hair-cutting, and sleepless nights filled with mixed panic and excitement at the prospect of the new school year always makes me miss the days of my youth. Even if your pre-September routine was slightly less anxiety ridden than mine, I'm sure we all have strong recollections of these times of our lives.
However, not every child gets the chance to think about their imminent return to learning. 58 million children across the globe don't have access to education. For many of these children, the nerves, butterflies and ultimate magic of the school year will never become a reality.
Here at Tea People, we want to change that, so behind every cuppa there's support for that back-to-school feeling. We donate 50% of our profits to help educate children in the tea-growing Darjeeling region of India, helping turn over a new leaf for the world's children.
Our part may be small, but we join a passionate charitable sector deeply committed to ensuring education for all children. This September, world leaders will approve the new Global Goals, replacing he Millennium Development Goals of 2000, setting the development agenda for the next 15 years. Goal 4 promotes primary, secondary and lifelong learning for all global citizens.
We're right there with them.
So as you and your family rush to get the most out of the summer days and prepare for the new school year, take a moment to put the kettle on, grab a brew, and kick up your feet. With this simple moment of indulgence, you're helping a child get to experience those very same back-to-school jitters that you had. Simply amazing.
Warmest wishes and deepest thanks,
The Tea People Family