Creation of our new "Social Enterprise" Packaging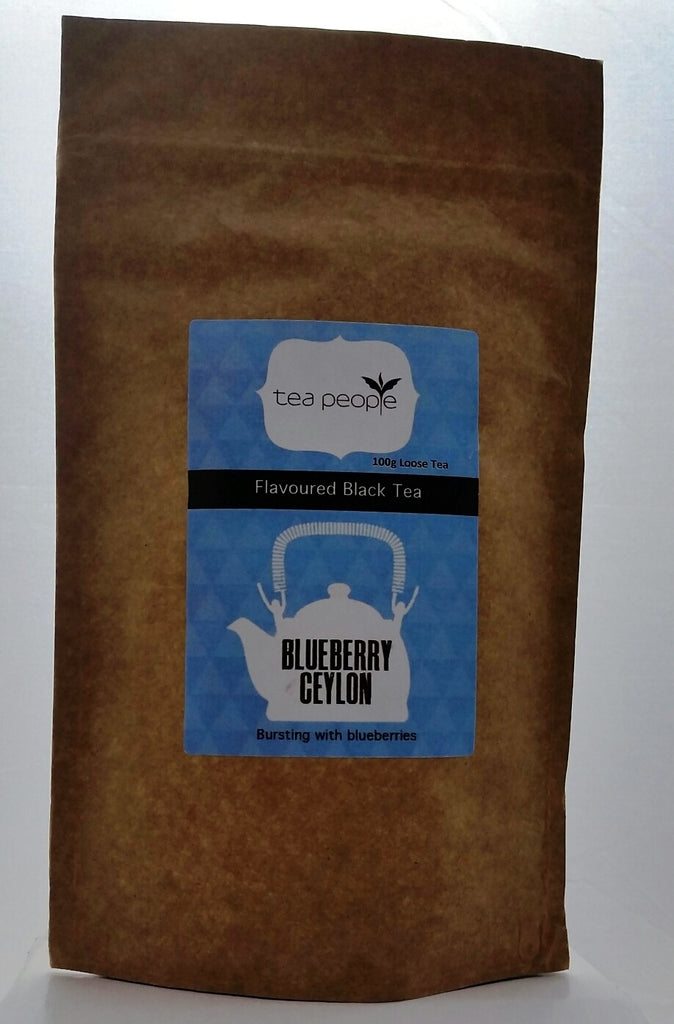 For the last few months we have been working on an exciting new project - our retail packaging! When we designed our first packaging a couple of years back, our priority was to come up with something that had low initial cost, kept the tea fresh and was easy to send by post. We hence decided to go for foil-lined kraft paper bags with zip-lock. They were readily available and all we had to do was design some labels.
Our initial packaging
This worked well and our brightly coloured labels attracted a lot of attention at the various events that we went to. At the same time, the kraft paper bag communicated the artisan element of the business. However, as we went to more events and bigger trade shows, we started to receive a lot of interest from shops and retailers who were keen stock our teas. Based on all the feedback we got, we decided it was now time for us to move to new packaging - one that would gain us that prized place on the retail shelves.
We had a lot of different ideas for the new packaging, but the key challenges for us were to retain the bright modern look and the artisan element of our business while being able to compete with the more established products on the shelf. Also, all the feedback we had received, suggested that we needed to be a bit more vocal in communicating our social objectives.
The three of us, i.e. Gillian, Vishaka and I started to do some brainstorming and develop the initial concept when Gillian introduced the team to Maria Amelia Randall, a local barista at a cafe in St Andrews and a self-taught artist. Maria was passionate about art and was keen to make a break into the world of professional design and illustration. We liked her work and decided to give her a chance which she gladly took and came up with the most amazing mural of hand drawn sketches which narrated the Tea People story in a way it had never been done before. We immediately fell in love with it and decided to use the mural as a base for our new packaging. You can read about Maria's journey and her reflections on creating the mural by clicking here.
Tea People artwork by Marial Randall
Led by our very own Creative Director Gillian, the new packaging started to take shape. The next bit of the puzzle was to find a packaging company that could translate our ideas into a final product. I ventured out to the Packaging Innovations show at the NEC and met the lovely folks from an Italian packaging company that seemed to perfectly understand our requirements. Working with them turned out to be an absolute pleasure as they were very supportive, extremely professional in their approach at the same time very flexible and provided us with a quick turn-around.
We have just received all the boxes from them and are now getting the first batch ready to be premiered at the VegFest in Brighton on the 28th and 29th of March. The new packaging comes in 5 attractive pastel shades that stand out in a crowd, each to differentiate the different category of teas within. Our pride in our product is evident by the transparent window on the side through which the beautiful tea leaves can be viewed. The front of the package features our much loved logo containing tea leaves and a bud, shaped in the form of angel wings and the flame of knowledge in the middle.
In order to highlight our being a social enterprise we have put in the images of students we support, the official 'Buy Social' logo of the Social Enterprise UK of which we are a member, and a short write up about our social commitment at the back.
Our new packaging
For more information or to stock Tea People tea contact:
info@teapeople.co.uk Tel: +44 (0) 7818035518
Visit our website at www.teapeople.co.uk